Do you wish for a website which can look and feel like a modern high end website  But looking for affordable cost
We  have CMS website development service exactly for you which includes 
cms development in patna
1.User friendly  and high design interface 

Website Design in Patna
Highly interactive, scalable, robust and cutting-edge CMS website 
3. Affordable development prices 

Website Design in Patna 
4. Proactive and fully functional approach that helps you meet your business challenges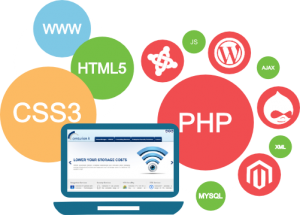 These are Open Source"  technology or plform menas  that source codes required for application designing & application are easily available online without any patent or proprietary. Customization is easy with open source along with integration of scripting languages such as C, C++, C#, etc. Components and codes can be re-used for future updates and handling of data becomes much easier and simpler with open source Content Management Systems. Our professionals are experts at CMS web development and have expertise in following tools for the purpose:

It is being estimated that near about seventeen percent of websites are built using WordPress. The flexibility and simplicity offered by the platform makes it a popular choice of developers throughout the world. Our WordPress website development, 

Web Designing Company in patna

 experts have vast experience in working with this platform.
Website Design in Patna Website Design in Patna 
When it comes to complicated and big projects, Drupal proves to be ideal. Professionals from our CMS website development company have rich experience in Drupal designs, module development and theme development.
The enriched features of Joomla along with the availability of various components certainly distinguish it from the rest. We have plenty of developers who have spent years on Joomla development and capable providing outstanding results to our clients.

Website Design in Patna 
When it comes to custom CMS website development, we offer you enhanced flexibility which ultimately helps with easy translation of your business into profitability.